Oncology | Natco Pharma
NATCO's domestic oncology division deals with haemato-oncology and solid tumor products. These product portfolios consist of molecules that are of decisive therapeutic importance in cancers of blood, liver, kidney, lung, brain, breast, ovary etc.
Our essence of making decisive therapies AFFORDABLE has translated formulations into life savers in true sense. Our products and marketing representation in truest sense has strongly linked the pharmaceutical research with the clinicians. Our products are manufactured in state of the art plants that are certified by the top regulatory bodies of the world. Our products have won the confidence of Oncologists, Institutes of great repute, Patients, NGOs and the Healthcare industry at large.
Note: Products are available against the prescription of an oncologist through our authorized distributors in the domestic market. Enquiries can be sent through the link provided with the respective products.The Molecule / Brand is only made available for marketing in India. We hold no liability if they are offered / sold outside this country where patent laws applicability exists or otherwise.
Active Ingredients: KNILONAT
Strength: 150 mg / 200 mg
Dosage Form: Capsules
Retail Pack: 3X10s

---
Active Ingredients: TROMBONAT
Strength: 25 mg / 50 mg
Dosage Form: Tablets
Retail Pack: 4X7s

---
Active Ingredients: Melphalan
Strength: 50 mg in each vial
Dosage Form: Vial (Injection)
Retail Pack: Mono Carton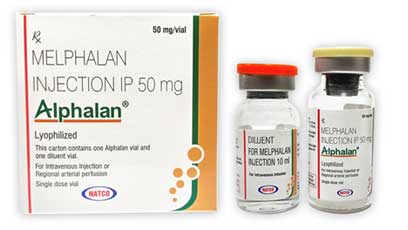 ---
Active Ingredients: Melphalan
Strength: 2mg & 5mg
Dosage Form: Tablets
Retail Pack: 25 in a bottle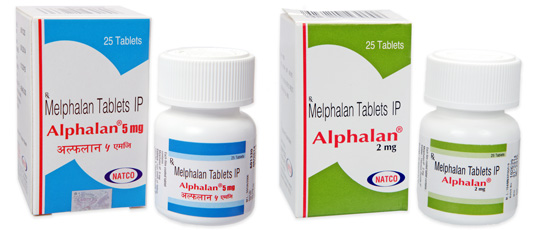 ---
Active Ingredients: Ibandronate
Strength: 6 mg IV & 50 mg
Dosage Form: Single Dosage Vial and Tablets
Retail Pack: Vial, 10 x 1 tablets in an aluminium strip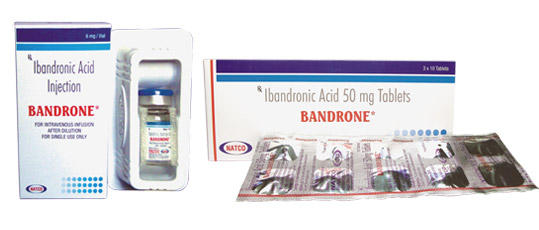 ---
Active Ingredients: Bendamustine
Strength: 100mg
Dosage Form: Lyophilized powder in vial
Retail Pack: Vial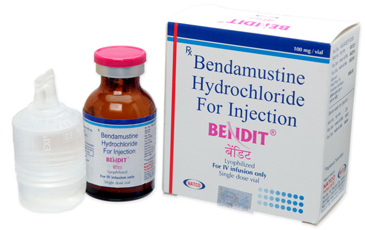 ---
Active Ingredients: Bortezomib
Strength: 2mg & 3.5mg
Dosage Form: Lyophilized powder in vial
Retail Pack: Vial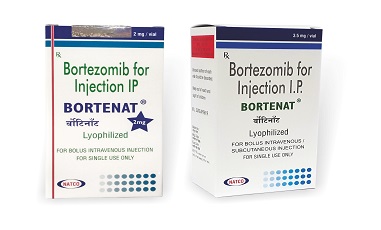 ---
Active Ingredients: Carfilzomib
Strength: 60mg in each vial
Dosage Form: Vial (Injection)
Retail Pack: Mono Carton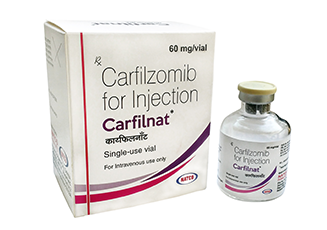 ---
Active Ingredients: Chlorambucil
Strength: 2mg & 5mg
Dosage Form: Tablets
Retail Pack: 30 in a bottle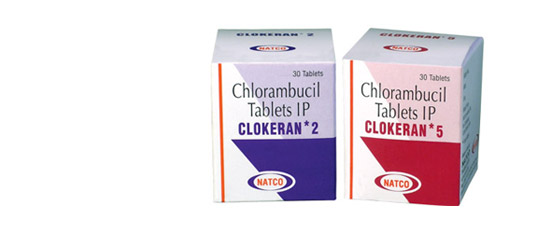 ---
Active Ingredients: Deferasirox
Strength: 100mg & 400mg
Dosage Form: Dispersible tablets for oral suspension
Retail Pack: A strip of 6 dispersible tablets, 5 strips are housed in a box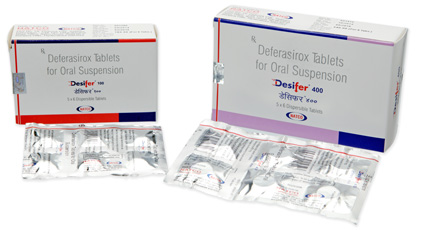 ---
Active Ingredients: Ibrutinib
Strength: 140 mg
Dosage Form: Capsule
Retail Pack: 30 capsules in a bottle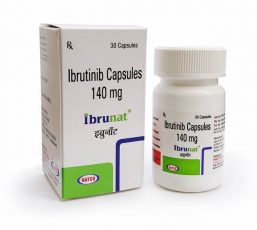 ---
Active Ingredients: Lenalidomide
Strength: 5mg, 10mg, 15mg, 25mg
Dosage Form: Capsules
Retail Pack: 30 in a bottle

---
Active Ingredients: Decitabine
Strength: 50 mg I.V. Injection
Dosage Form: Lyophilized powder in vial
Retail Pack: Vial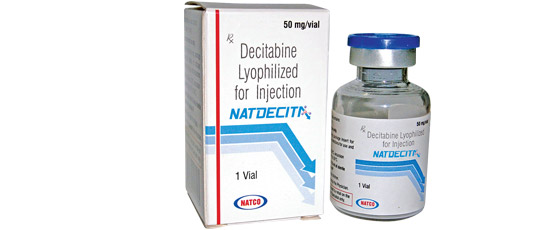 ---
Active Ingredients: Pomalidomide
Strength: 1 mg, 2mg & 4 mg
Dosage Form: Lyophilized powder in vial
Retail Pack: 21 in a bottle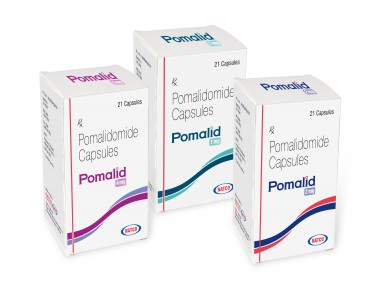 ---
Active Ingredients: Rasburicase
Strength: 1.5mg
Dosage Form: Lyophilized powder in vial
Retail Pack: Vial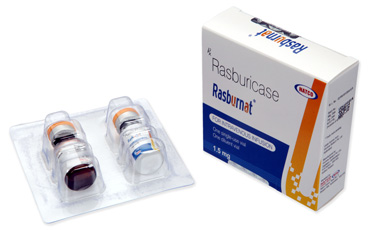 ---
Active Ingredients: Thiotepa
Strength: 15mg / vial
Dosage Form: Lyophilized powder in vial
Retail Pack: Vial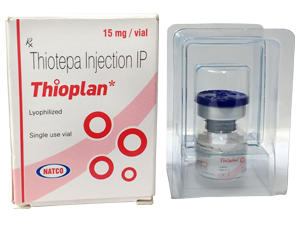 ---
Active Ingredients: Imatinib Mesylate
Strength: 100mg & 400mg
Dosage Form: Capsules/Tablets
Retail Pack: 30's Bottle, 120's Bottle, 10's Blister Strip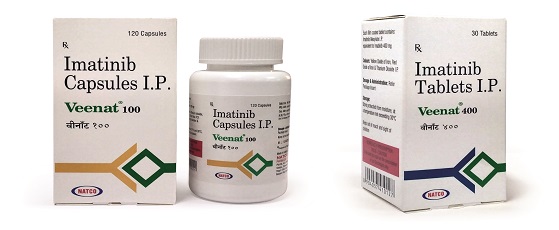 ---
Active Ingredients: Azacitidine
Strength: 100mg
Dosage Form: Lyophilized powder in vial
Retail Pack: Vial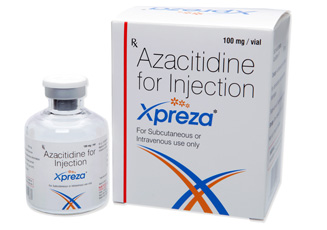 ---
Active Ingredients: Azacitidine
Strength: 200 mg and 300 mg
Dosage Form: Tablets
Retail Pack: 14 in a bottle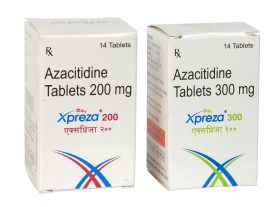 ---
Active Ingredients: Acalabrutinib
Strength: 100 mg
Dosage Form: Capsules
Retail Pack: 30 in a bottle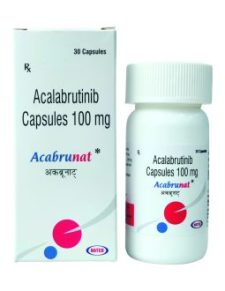 ---
Active Ingredients: Idelalisib
Strength: 100 mg, 150 mg
Dosage Form: Tablets
Retail Pack: 30 in a bottle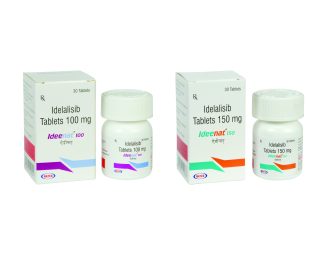 ---
Active Ingredients: Cabozantinib
Strength: 20 mg, 40 mg and 60 mg
Dosage Form: Tablets
Retail Pack: 30 in a bottle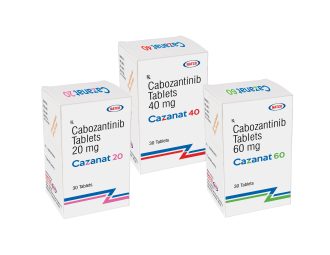 ---
Active Ingredients: Anastrozole
Strength: 1mg
Dosage Form: Tablets
Retail Pack: 10 tablets in a blister pack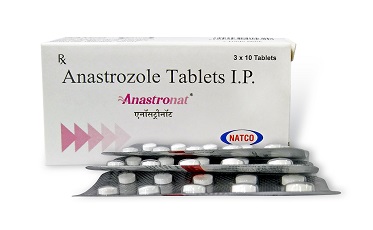 ---
Active Ingredients: Ibandronate
Strength: 50mg Tablets & 6mg Inj
Dosage Form: Tablets & Solution in Vial
Retail Pack: 10 Tablets in an aluminium strip & Vial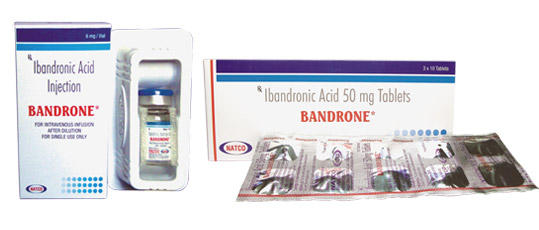 ---
Active Ingredients: Capecitabine
Strength: 500mg
Dosage Form: Tablets
Retail Pack: 10 in an aluminium strip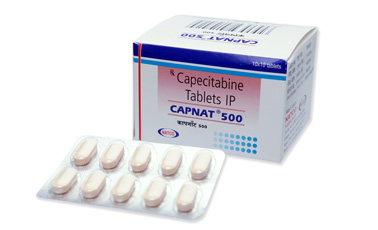 ---
Active Ingredients: Erlotinib
Strength: 100mg, 150mg
Dosage Form: Tablets
Retail Pack: 30 in a bottle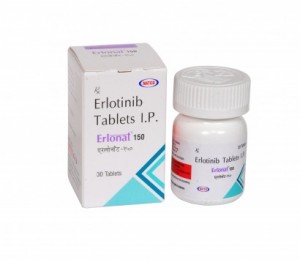 ---
Active Ingredients: Fulvestrant
Strength: 250mg
Dosage Form: Solution in vial
Retail Pack: Vial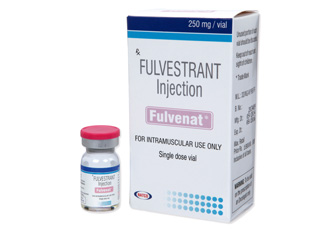 ---
Active Ingredients: Gefitinib
Strength: 250mg
Dosage Form: Tablets
Retail Pack: 30 in a bottle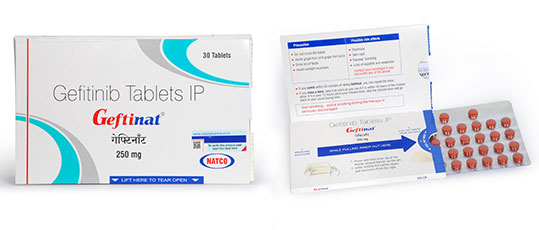 ---
Active Ingredients: Lapatinib
Strength: 250mg
Dosage Form: Tablets
Retail Pack: 30, 150 in a bottle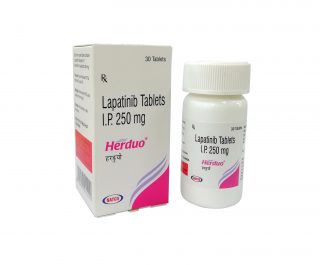 ---
Active Ingredients: Cabazitaxel
Strength: 60mg
Dosage Form: Solution in vial
Retail Pack: Vial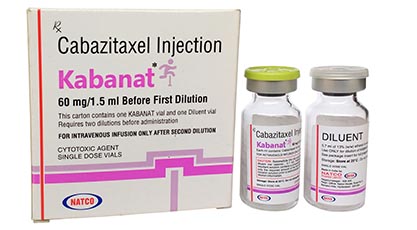 ---
Active Ingredients: Letrozole
Strength: 2.5mg
Dosage Form: Tablets
Retail Pack: 10 in a blister pack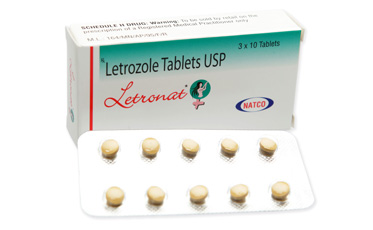 ---
Active Ingredients: Lenvatinib
Strength: 4 mg and 10 mg
Dosage Form: Capsules
Retail Pack: 30 capsules in a bottle pack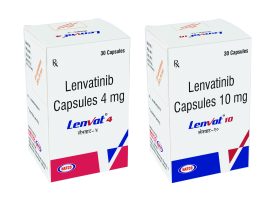 ---
Active Ingredients: Doxorubicin hydrochloride Liposome
Strength: 20mg/10ml
Dosage Form: Liposomal based formulation
Retail Pack: Vial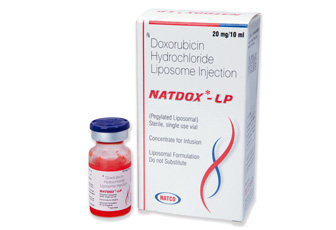 ---
Active Ingredients: Pemetrexed
Strength: 100mg & 500mg
Dosage Form: Lyophilized powder in vial
Retail Pack: Vial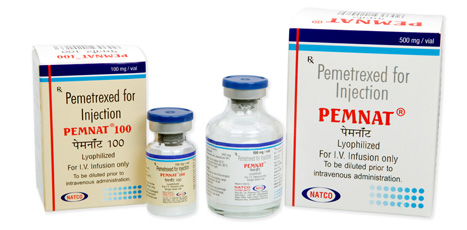 ---
Active Ingredients: Eribulin Mesylate
Strength: 1 mg/2 mL
Dosage Form: Solution for Injection
Retail Pack: Vial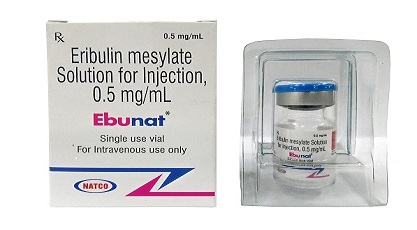 ---
Active Ingredients: Sorafenib
Strength: 200mg
Dosage Form: Tablets
Retail Pack: 30, 60,120 in a bottle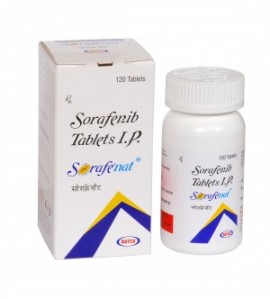 ---
Active Ingredients: Sunitinib
Strength: 12.5mg, 25mg and 50mg
Dosage Form: Capsules
Retail Pack: 28 capsules in a bottle pack

---
Active Ingredients: Temozolomide
Strength: 20mg, 100mg, 250mg
Dosage Form: Capsules
Retail Pack: 15, 5, 5 in a bottle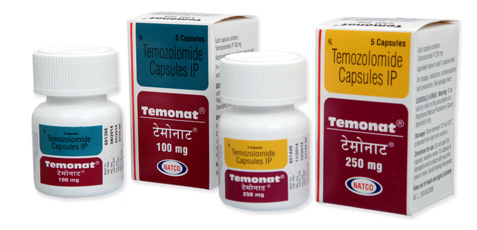 ---
Active Ingredients: Trabectedin
Strength: 1mg
Dosage Form: Solution in vial
Retail Pack: Vial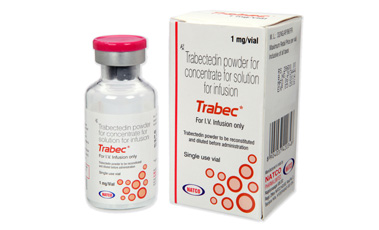 ---
Active Ingredients: Exemestane
Strength: 25mg
Dosage Form: Tablets
Retail Pack: 30 in a bottle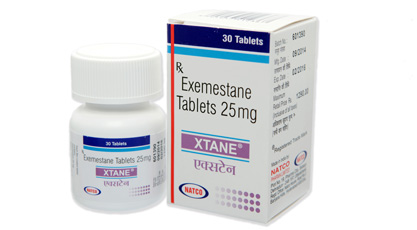 ---
Active Ingredients: Estramustine
Strength: 140mg
Dosage Form: Capsules
Retail Pack: 100 in a battle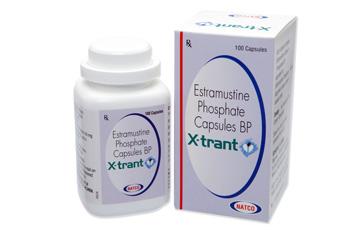 ---
Active Ingredients: Zoledronic acid
Strength: 4mg
Dosage Form: Lyophilized powder in vial
Retail Pack: Vial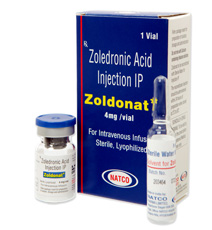 ---
Active Ingredients: Trifluridine + Tipiracil
Strength: 15 mg and 20 mg
Dosage Form: Tablets
Retail Pack: 20 in a bottle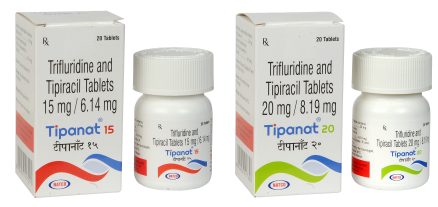 ---
Active Ingredients: Regorafenib
Strength: 40 mg
Dosage Form: Tablets
Retail Pack: 28 in a bottle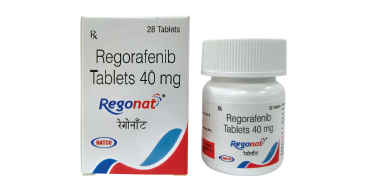 ---
Active Ingredients: Afatinib
Strength: 20, 30 and 40 mg
Dosage Form: Tablets
Retail Pack: 28 in a bottle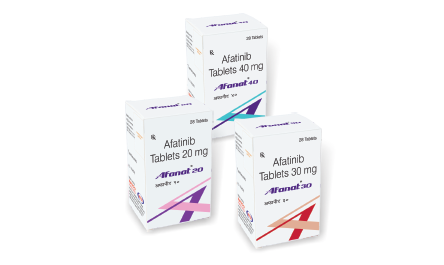 ---
Active Ingredients: Pazopanib
Strength: 200 mg, 400 mg
Dosage Form: Capsules
Retail Pack: 21 in a bottle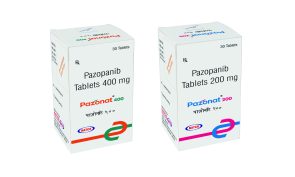 ---
Active Ingredients: Apalutumide
Strength: 60 mg
Dosage Form: Tablets
Retail Pack: 120 in bottle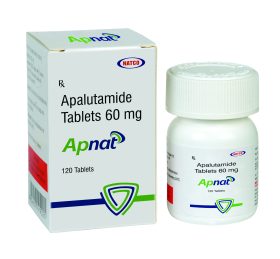 ---
Active Ingredients: Tegafur+Gimeracil+Oteracil
Strength: 15 mg, 20 mg
Dosage Form: Capsules
Retail Pack: 7 in a Blister Strip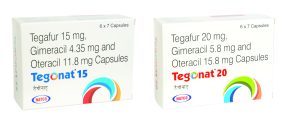 ---
Active Ingredients: Palbociclib
Strength: 75 mg, 100 mg, 125 mg
Dosage Form: Capsules
Retail Pack: 21 in bottle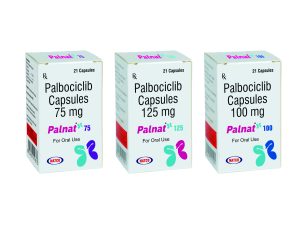 ---
Contacts for Oncology
Mr. Ravi Kiran Namburi
Vice President – Domestic Sales