Cardiology and Diabetology | Natco Pharma
NATCO has launched Cardiology and Diabetology (CnD) division (in early 2017), keeping in mind our mission of making specialty medicines accessible to all.
Our current portfolio of products include:
The cardiovascular range which offers a comprehensive list of anti-hypertensives including major brands like Cilnidipine & its combinations (NATCOCIL & range) which is a first line treatment of hypertension, Ivabradine (IVABRATCO) for stable angina & CHF.
The cardiovascular range offers the complete basket of Novel oral anti-coagulant (NOAC) brands of DABIGAT® (Dabigatran), APIGAT®(Apixaban) and Rpigat® (Rivaroxaban). We also have anti-platelet agents like TICAGAT® (Ticagrelor). 
The anti-diabetics range which offers one of the highest prescribed DPP4 inhibitors – Vildagliptin, Vildagliptin+Metformin, Teneligliptin & Teneligliptin+Metformin for the treatment of type 2 diabetes Mellitus to cater to the Diabetes capital of the world.
We are aggressively working on a pipeline of products which will uniquely differentiate us from most other players in the segment.
Products are available against the prescription of Registered Medical Practitioners through our authorized distributors in the domestic market. Enquiries can be sent through the link provided with the respective products.
Active Ingredients: Argatroban
Strength: 250 mg / 2.5 ml
Dosage Form: Injection
Retail Pack: One vial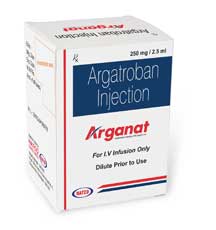 ---
Active Ingredients: Dabigatran
Strength: 75mg/110mg/150 mg
Dosage Form: Capsules
Retail Pack: 3x10 capsules in one box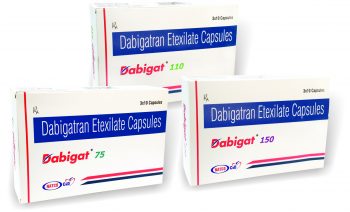 ---
Active Ingredients: Ivabradine
Strength: Ivabradine 5mg
Dosage Form: Tablets
Retail Pack: 10 x 1 tablets in an aluminium strip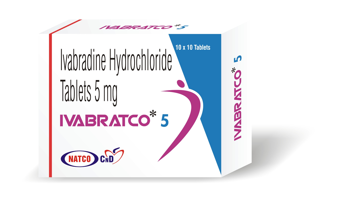 ---
Active Ingredients: Cilnidipine
Strength: 10mg
Dosage Form: Tablets
Retail Pack: 10 x 1 tablets in an aluminium strip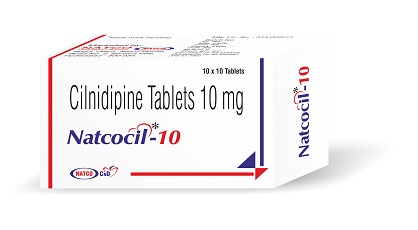 ---
Active Ingredients: Cilnidipine + Chlorthalidone
Strength: Cilnidipine 10mg + Chlorthalidone 12.5mg
Dosage Form: Tablets
Retail Pack: 10 x 1 tablets in an aluminium strip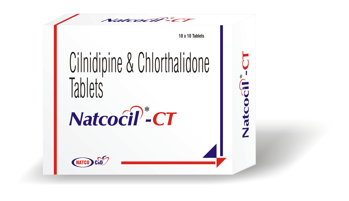 ---
Active Ingredients: Cilnidipine + Metoprolol
Strength: Cilnidipine 10mg + Metoprolol 50mg
Dosage Form: Tablets
Retail Pack: 10 x 1 tablets in an aluminium strip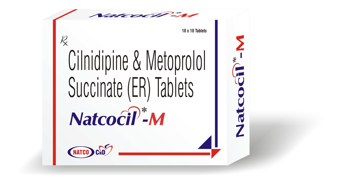 ---
Active Ingredients: Cilnidipine + Telmisartan
Strength: Cilnidipine 10mg + Telmisartan 40 mg
Dosage Form: Tablets
Retail Pack: 10 x 1 tablets in an aluminium strip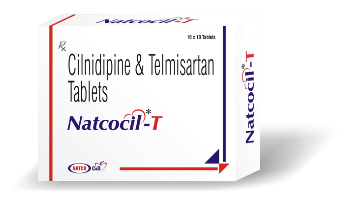 ---
Active Ingredients: Ticagrelor
Strength: 90mg
Dosage Form: Tablets
Retail Pack: 14 Tablets/Strip

---
Active Ingredients: Rivaroxaban
Strength: 2.5 mg, 10mg, 15mg and 20mg
Dosage Form: Tablets
Retail Pack: Strips of 10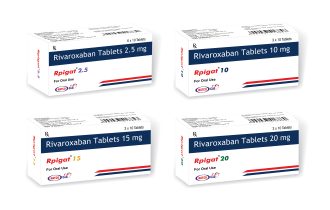 ---
Active Ingredients: Colesevelam Hydrochloride
Strength: 3.75g
Dosage Form: Sachet for oral suspension
Retail Pack: 1 sachet of 3.75g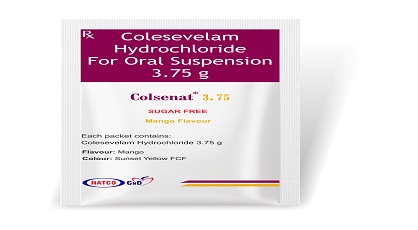 ---
Active Ingredients: Teneligliptin
Strength: Teneligliptin 20mg
Dosage Form: Tablets
Retail Pack: 10 x 1 tablets in an aluminium strip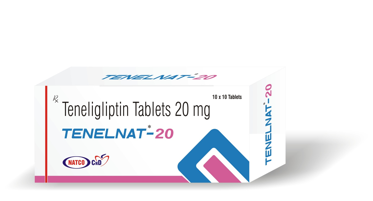 ---
Active Ingredients: Teneligliptin + Metformin
Strength: Teneligliptin 20mg + Metformin 500mg
Dosage Form: Tablets
Retail Pack: Teneligliptin 20mg + Metformin 500mg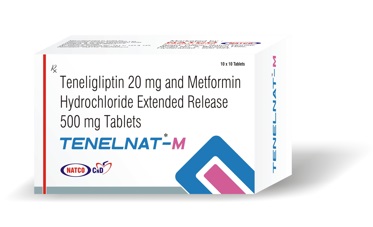 ---
Active Ingredients: Vildagliptin
Strength: 50 mg
Dosage Form: Tablets
Retail Pack: 14 Tablets/Strip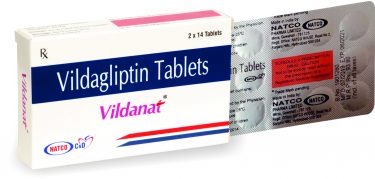 ---
Contacts for Cardiology and Diabetology
Mr. Ravi Kiran Namburi
Vice President – Domestic Sales